Strategy
Our Strategy practice adopts a holistic approach in developing the right strategies for our clients: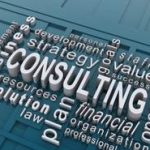 Review current strategy
Develop new strategy
 Implement
We have inculcated in our practice, post-implementation monitoring and support to help our clients fully familiarize themselves with the new direction, processes and procedures to ensure that measurable outcomes are achieved
Systems are based on processes. Efficient systems are understandable, measurable and scalable.  Our Process Practice reviews the systems in place and improves on them.  From a broad sense, we adopt a two-prong approach, which is customized to suit client needs:
Review current process
Re-align or Re-design
Capacity Building
The right people in the right positions are the fulcrum for the successful delivery of business strategy. Our capacity Building practice rests on 3 pillars:
Gaps/ Needs Analysis
Competency Framework
Intervention Planning
Georgian Colonial and partner firms provide advisory services around restructuring, M & A transactions, restructuring and raising capital and valuations.